15 Feb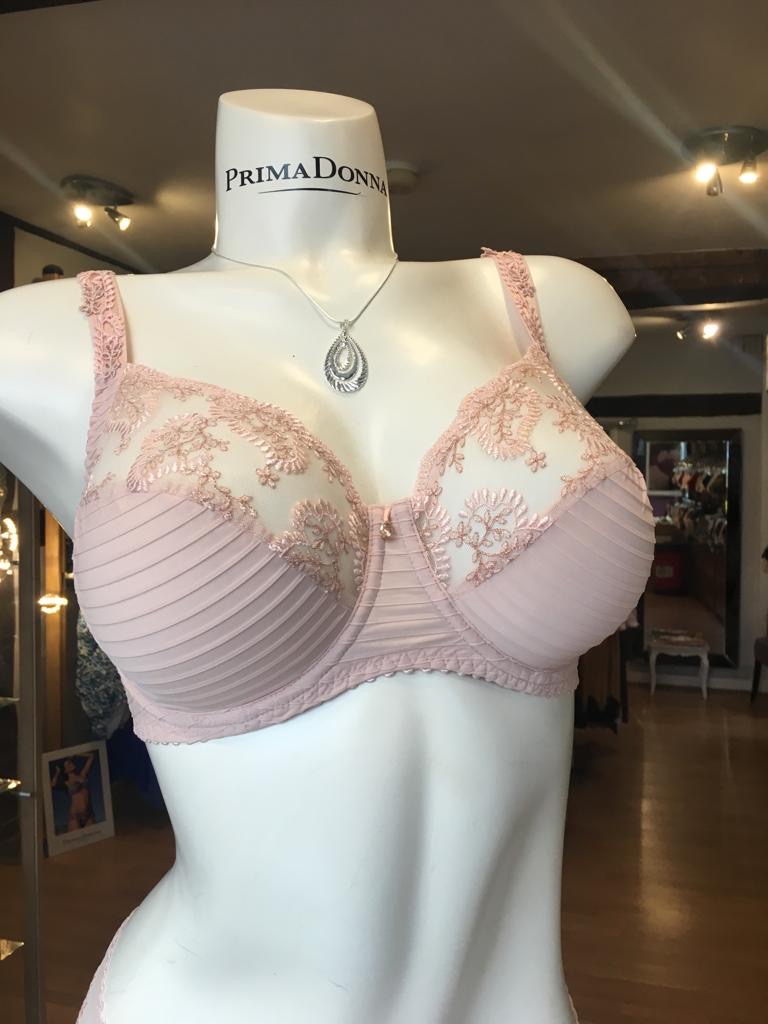 The lingerie industry is seeing a rise in popularity for stretch lace styles. Luckily, Hidden Agenda stock many styles that feature stretch lace – but it's important to understand why it's become so popular and who can wear it
What is stretch lace?
Many styles are 'stretch lace', this means that the top cup of the bra is made out of a stretchy lace fabric. Your most well known example would be the this new range from Louisa Bracy called Elise. There is a place for a stretch lace if the bottom of the cup is interfaced with a firmer fabric to give the support and uplift. If you get the chance, feel how different the top cup of say Prima Donna Deauville feels in comparison to the Empriente Thalia (Thalia is a rigid cup, the fabric does not stretch) so you can understand the difference in fabrics and how the fit may differ too.
Why do people like stretch lace?
-Stretch lace gives a more forgiving fit for the fuller busted, as it slightly stretches to accommodate the bust.
-The delicate lace gives a smooth finish under clothes.
-As the lace moulds to a woman's natural shape, it hugs curves gently and comfortably.
-Only the top cups are stretch lace, so you're still getting that lift and stability from the bottom cups.
Who can wear a stretch lace bra?
-Great recommendation for women whose breast size fluctuates during menstrual cycles, so it can accommodate her bust size as it increases.
-Women with asymmetrical bust sizes. If you are slightly bigger on one side the stretch lace tolerates the difference in size
-Remember, it's ultimately all down to preference of the wearer!
We always remember to give our customers the chance to try both a rigid cup bra (like Thalia) and a stretch lace bra (like Elise) so that they can find what they feel most comfortable in or what works for them the best.