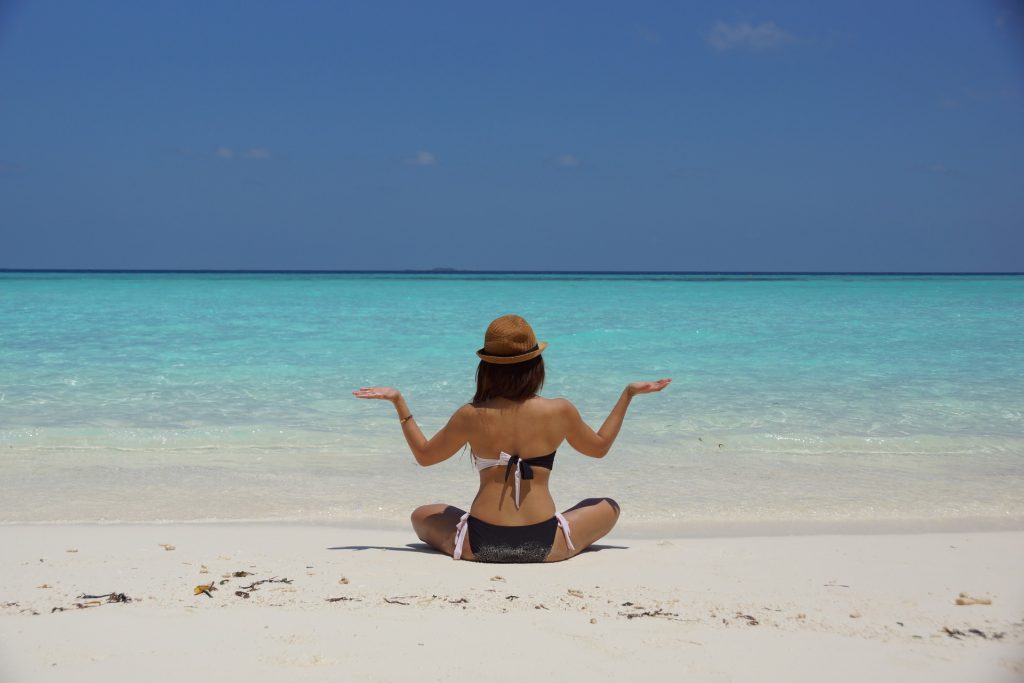 25 Apr
If you are scared of 'stripping' off this summer read on!
So, bikini, swimsuit or tankini? Is there a definitive answer? Truthfully when we are styling swimwear at Hidden Agenda we have every shape and style 'under the sun' (excuse the pun) and there is no definitive answer but here are a few tips.
The very first thing to be absolutely sure of is that your swimwear fits! Too tight you will be busting out all over, too loose and you are likely to have 'saggy bottoms syndrome' getting out of the pool, or a proper 'top tantrum' diving in! This can be a challenge because most of us are different sizes top to bottom, so we really recommend buying cup-sized swimwear. Just like your bra, swimwear can give you support and uplift; two secrets that really do enhance the 'girls' and lengthen your torso, making you look slimmer.
When you buy cup-sized swimwear don't assume you are DD like most retailers would like you to believe. There are lots and lots of sizes, as many as bra's and it does make a difference getting it right! Our favourite brands for cup-sized swim are Fantasie, Freya and Prima Donna, who specialise from C right up to J cup. You might not be able to find the more unusual sizes in the department stores, but they are available and you can buy them at Hidden Agenda.
Don't assume that if you are holidaying out of season you can't buy great swimwear! Fantasie Versailles or Fantasie Montreal are always available and we have a wide choice of swimwear in the deep midwinter!
If the diet fails before the holiday, and you are carrying a few pounds more than you would like, don't assume a swimsuit will look better than a bikini. Covering up and not getting the right support can be a real disaster, for example, wearing a boy short, low leg shortens the appearance of your legs and makes you look square and wide. Miraclesuit, a best selling brand from USA really does do what it says on the tin, drop 10lbs in our changing room! Made of a patented control fabric, high lycra content, it supports and controls. With cup sizing too, consider yourself pinched, tucked and smoothed madam!!
Be a bit braver than you thought! Try a bikini and accessorise with matching cover up or dress. Choose a higher cut leg to accentuate your height and invest in your swimsuit or bikini, to ensure it only fits and contours your body to its best advantage, but also lasts longer than one holiday. Pattern placement on your investment swimwear, will probably ensure your waist looks slim, your bum smaller (in this) and will cut down inches from your silhouette. Its all smoke and mirrors, but wo cares about that, you certainly dont.
One thing I often say to customers about swimwear, if you are going on a holiday, how much do you spend on your evening dress versus how much do you spend on your swimwear. Compare that to how 'naked' you are in swimwear, how bright the lights are when you wear it and mostly how often you wear the swimwear compared to the dress. You might change your mind and walk away from the badly made, poor quality budget bikini!!
I challenge you to visit Hidden Agenda and not be impressed at the selection of swimwear we stock. We will find something to make you feel confident to strut on the beach, no matter what your concerns!